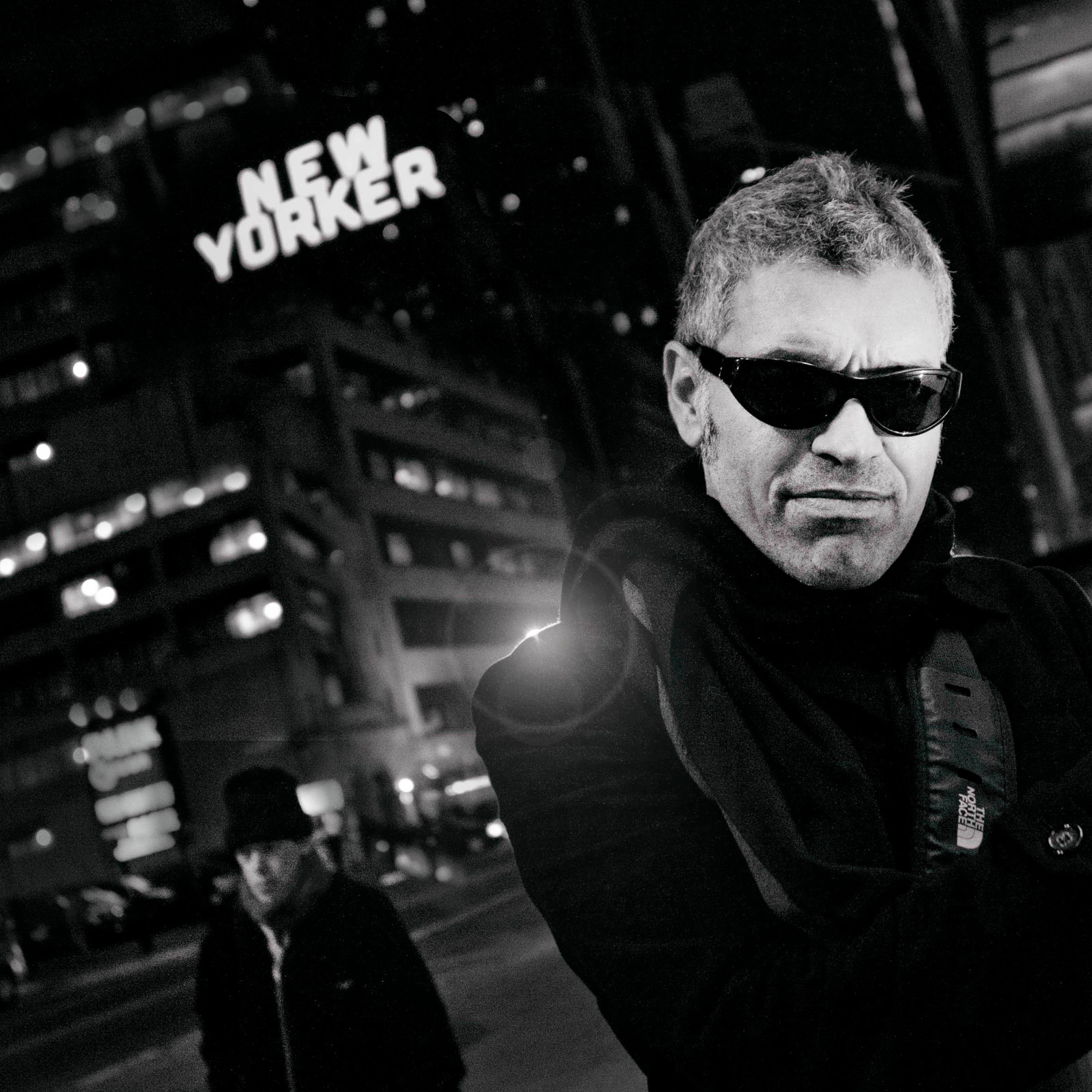 Dennys Ilic Photography  
With bases in Los Angeles, New York, and Melbourne, renowned photographer Dennys Ilic carts his camera equipment—and keen eye—around the globe, producing dazzling, contemporary and artistic images for his dynamic clientele.  Dennys' photographic vision is uniquely versatile, and this versatility is reflected in the staggering array of clients served: major motion pictures; high-end magazines; and actors and actresses from screens big and small.  
Equally skilled at A-list editorial and celebrity portraiture, Dennys is perhaps best known for edgy and soulful images that capture the true essence of his subject matter. Thus, his photography has been commissioned by a number of major film studios, including Warner Bros. Pictures, Roadshow, United Pictures International (UPI) and Newline Cinema. 
Whatever the subject matter, all clients receive something extraordinary when Dennys points his camera in their direction. 
"Mr. Ilic's photography,as well as his attitude and professionalism, are world-class in excellence and attention to detail." ~
Ronald D. Moore
, EmmyAward-winning writer/producer/director 
"Having worked with Dennys on a number of occasions, I consider him to be artistically outstanding and a person of extraordinary talent in the field of photography and filmmaking." ~
Edward James Olmos
, Oscar nominated actor/producer/director  
Dennys is available for internationalcontracts and holds a United States Work Permit. HISTORY
Long before he was a globetrotting photographer, Dennys Ilic worked tirelessly as a cinematographer. He shot numerous short films and music videos in Australia before moving into the world of feature films. Dennys lensed the low-budget horror film
Reign in Darkness
—which received an award from the Australian Cinematographers Society (ACS)—and shot
Vaah! Life HoToh Aisi!
,
one of the first HD major motion pictures to be produced in Bollywood. 
It was during this period that he found himself increasingly enamoured with stills photography. In 2003, he garnered international notoriety for his portraits of Liv Tyler, Orlando Bloom and Elijah Wood for
The Lord of the Rings:The Return of the King. 
From there, Dennys was enlisted by Warner Bros. Pictures to photograph British actor Daniel Radcliffe; the images would support international publicity efforts in advance of
Harry Potter and the Goblet of Fire.
On the eve of Daniel's 16th birthday, Dennys created a series of "coming of age" images that took the world by storm. The photographs showed Danas a versatile and startlingly handsome young man—a far cry from the child who'd charmed the world as Harry Potter—and appeared on magazine covers the world over. Dennys went on to photograph Daniel for
Harry Potter and the Order of the Phoenix, Harry Potter and the Half-Blood Prince
, as well as the Australian film
The December Boys
. 
Dennys' client list reads like a red carpet roll call: Jessica Biel, Sandra Bullock, Ryan Reynolds, Eric Bana, Jada Pinkett Smith, Keanu Reeves, David S. Goyer (
The Dark Knight Trilogy
) Will Smith, Wesley Snipes, Joel Silver (producer of
The Matrix
), Miranda Otto, and Sam Neill—to name just a few. 
Dennys maintains ongoing working relationships with industry luminaries like Oscar Nominees Edward James Olmos and Mary McDonnell, Amanda Tapping, Jamie Bamber, James Callis, Tricia Helfer, Katee Sackhoff, Callum Keith Rennie (
Californication
), Sullivan Stapleton (
300 - Rise of an Empire; StrikeBack
), as well as acclaimed directors like TJ Scott,  Michael Rymer and producer Ronald D. Moore.  
FACE TO FACE
: In 2011 returned to cinematography—while still traversing the planet as a photographer. Gaining inspiration from his mentor and friend, renowned cinematographer
Stephen McNutt
 he served as Director of Photography for
Face to Face
, a feature film written and directed by Michael Rymer of
Battlestar Galactica
and multi award winning 
Angel Baby
fame. Based on the David Williamson play ofthe same name, Face to Face stars Vince Collosimo (
Spartacus; Underbelly
), Sigrid Thornton, Matt Newton and Luke Ford (
The Black Balloon; The Mummy; Animal Kingdom
) and is the first commercially released feature-film to be shot entirely on an HDSLR—the very same still camera Dennys uses to photograph his subjects.
Face to Face continues to be a big hit on the festival circuit (winning more than forty awards to date) and was touted by Filmmaker Michael Moore (
Bowling for Columbine; Sicko; Fahrenheit 9/11
) as a film that all Americans must see [check the awards
shortlist here
] 
For more information about Dennys' feature film and television work, visit his Internet Movie Database profile here: 
IMDB